Your Future Depends on Security Compliance
Are You CMMC 2.0 Ready?
We live in a dangerous digital world. In fact, 2021 set a precedent for cybersecurity attacks, including the largest ransomware attack in history, increased cyber attacks due to remote work, and more spending on cybersecurity than ever before. Cyber attacks have become so widespread that the growing number of threats to access intellectual property and sensitive data is a growing threat not only to governments, but also to individuals and organizations around the world.
With 95% of all cyber security breaches caused by human error, the Defense Industrial Base (DIB), the Department of Defense (DoD) has issued a compliance requirement for all government contractors and suppliers, called the Cybersecurity Maturity Model Certification (CMMC).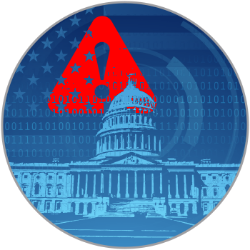 | | |
| --- | --- |
| 97% | of companies have been affected by a cybersecurity breach in their supply chain. |
| | |
| --- | --- |
| 93% | of company network perimeters can be infiltrated by cyber criminals in only 2 days. |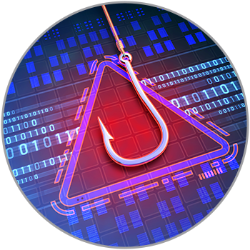 | | |
| --- | --- |
| 60% | of targeted companies go out of business within six months of a security breach. |
Why You Should Become an Early CMMC 2.0 Adopter
The Cybersecurity Maturity Model Certification (CMMC 2.0) is a new security framework and a significant shift in government contracting. Whether you're a small or large organization, and one of the estimated 300,000+ contractors in the DIB supply chain, you are expected to achieve certification and comply by 2025. Failure to do so will greatly impact your ability to compete, and more importantly, win defense contracts.
If your organization hasn't begun to lay the groundwork for CMMC certification, now is the time to start and make cybersecurity your top priority.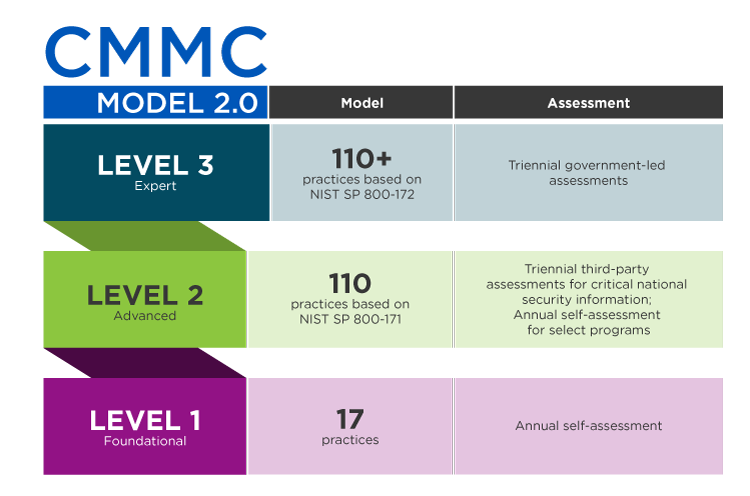 Learning Tree is more than just the first step toward CMMC 2.0 compliance. We're your coaching, consulting and certification partner.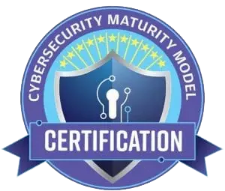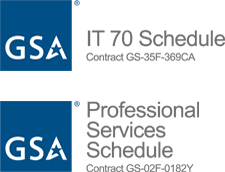 As the largest licensed training provider in the Cyber Security Maturity Certification ecosystem, we leverage the official training content and more than 45 years of training and certification success to prepare, train and prepare your team to win the war on cyber attacks.
Use our early adoption access, on-staff CCPs (CMMC Certified Professionals) and Assessors to get the guidance and up-to-date information needed to navigate this ever-evolving US government mandate.
Where are you in your Cybersecurity Maturity Journey?
Take these 3 Steps towards CMMC 2.0 Readiness:
Does your organization have the necessary security, infrastructure, and operational status to get set up with large primes seeking out subcontractors? Do you have what it takes to fulfill a DoD contract through its entire term? Receive expert advice from a Certified CMMC Assessor and get the answers to these questions and more. Plus, you'll learn some of the most common terms and acronyms you may encounter along your CMMC implementation journey.
Complying with CMMC 2.0 and NIST SP 800-171 Requirements Training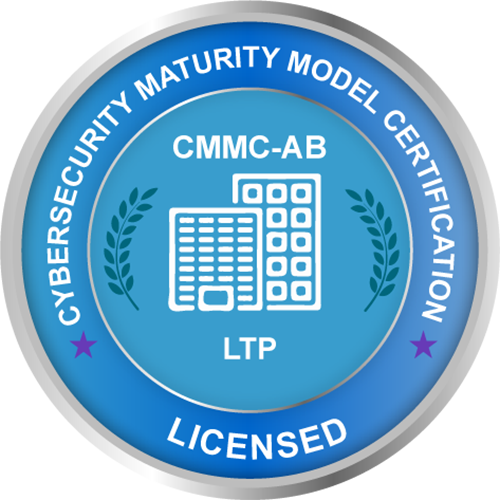 As your Licensed Training Provider (LTP), we're offering two critical-step courses to help you achieve CMMC certification and assessor readiness.
Certified Professional CMMC Training (CCP)
Our Cyber AB Certified Professional (CCP) course provides you with all the training, tools and knowledge you'll need to complete and pass your Certified Professional exam.
Certified CMMC Assessor Training (CCA)
Once you pass your Certified Professional exam and achieve CP status, you will be prepared to advance to Certified Assessor training. This course will help you deliver consistent and informative assessments for organizations seeking certification (OSCs) against a defined set of controls and best practices within the CMMC ecosystem.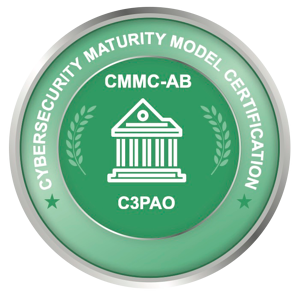 Whether you are an organization seeking certification (OSC) or an assessor who will conduct assessments on behalf of a C3PAO (Certified Third Party Assessor Organization), it is important to know that C3PAOs are the ONLY bodies that can conduct assessments. The process to become one is elaborate and lengthy. It is crucial that you start as an early adopter, so that you can play your part in securing the nation's supply chain.
Learning Tree Qualifications to Support Your CMMC-Approved Status
All organizations and key roles are currently in a provisional status with CMMCS. Stayed tuned for updates as CMMC releases information.
Start Taking Action and Strategize Toward CMMC Readiness Today
Let the experts at Learning Tree help build the right solution for your CMMC readiness needs. Contact us today to learn more.