It's no secret that not all data is clean, well-structured, or ready for use for business reports and dashboards. Which is why we require self-service tools and data processing software to help us locate, connect, forecast and share data.
While Power Query and Power BI have more in common than apart, one offers a more personalized and interactive user experience, while the other acts as an user-friendly business intelligence tool that doesn't require a high level of proficiency.
Based on your needs, this insightful webinar will help you determine which is the best place to collect, make changes and publish your data like an expert.
You Will Learn How To:
Transformation capabilities of Power BI and Power Query
Where to apply transformations dependent on the type of data source
Database objects such as Queries, Views and Stored Procedures
The difference between DAX, M, SQL and other languages


[Webinar ID# 5307]
Earn 1 CEU. Credits are self-reported to the industry certifying bodies. Check their respective websites for details/qualifications.
Don't Miss Out
Complete and submit the form below to watch the webinar.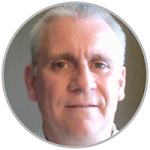 John Younie
John is a military veteran with over 22 years of service. Prior to becoming a dedicated IT geek, John was an aircraft engineer in the Royal Air Force and worked on several aircraft types, including the Phantom F4J, Tornado GR1 and GR4 fast jets and the Chinook helicopter. It was the transition from aircraft engineer to data engineer and the work on aircraft data and databases that enabled John to focus on everything IT, including programming (FORTRAN, C++, VB), database design and data wrangling.
John is a great believer in education and training, especially in classroom-based instructor-led training, and has been working with Learning Tree for almost 20 years as a senior instructor. John has multiple Learning Tree and Microsoft Certifications, most of which are focused on Data and Business Intelligence.
John is currently contracted to NATO in Belgium as a Senior Business Intelligence Consultant and Data Engineer.