In this on-demand webinar, learn about the value of DevOps time efficiency, reliability and change control and explore the following themes:
Rapid: Applying Lean Principles to the software delivery value chain
Rapid: Tooling - Continuous Integration and Delivery toolkits
Reliable: Moving feedback and QA to the left of the value chain
Reliable: Ruthless test automation
Change: Short cycle times and the role of customer feedback
Change: It will only deliver if organisational culture encourages change
[Webinar ID: 900O]
Earn 1 CEU. Credits are self-reported to the industry certifying bodies. Check their respective websites for details/qualifications.
Don't Miss Out
Complete and submit the form below to watch the webinar.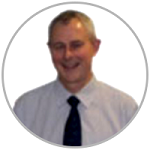 Presented by Sean Smith 
Sean Smith is an active consultant and contractor with specialisation in Agile coaching, agile at scale, and agile development practices including DevOps. Over the past twelve years he has worked in these roles with Transport for London, Glaxo-Smith-Kline, Rolls Royce, Jaguar Land-Rover and Prudential (US) among others. He is an accredited trainer in DevOps foundation and DevOps leadership courses for the DevOps institute, and has also taught or consulted for Learning Tree International in these areas for a number of years.