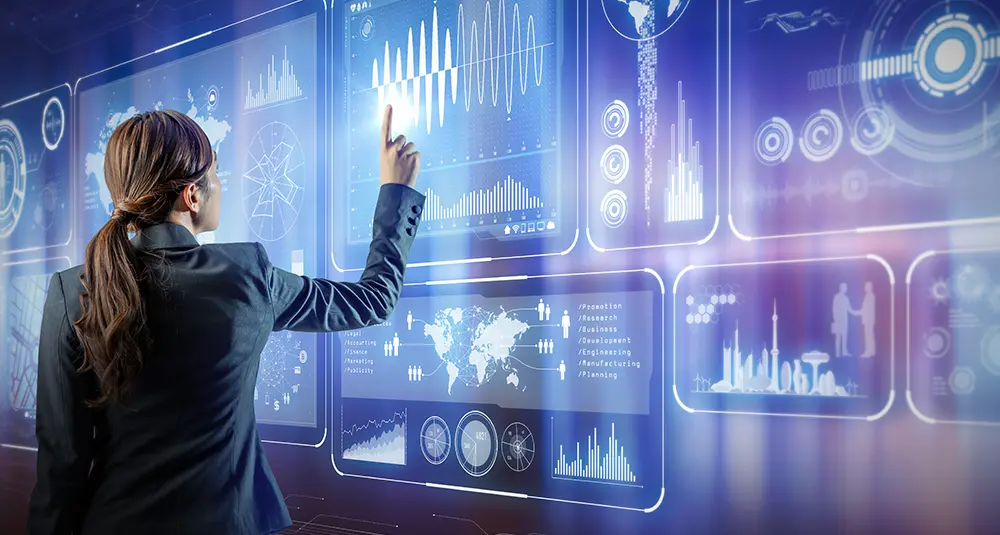 IT Service Management (ITSM) is a set of end-to-end best practices - processes, procedures, governance, and improvement – to help you manage the delivery of IT services to your clients. ITSM frameworks like ITIL 4 and FitSM provide a flexible foundation for managing IT risks and optimizing customer experiences while driving significant ROI to the business.
IT services is one of the most complex departments in any organization, with the responsibility to serve clients both internally and externally. Modern IT professionals need to juggle the delivery of IT and business services, while also meeting and exceeding organizational and customer needs – all while regularly shepherding improvements across services, operational processes, and capabilities.
Modern IT professionals need to know all four dimensions of service management:
Organizations and people
Information and technology
Value stream and processes, and
Partners and suppliers
Learning Tree offers a robust suite of in-person, virtual, and hybrid modern ITSM solutions to help bring out the best in every IT professional and ensure they are prepared to deliver exceptional business value, including:
A full Instructor-led ITSM curriculum, taught by modern real-world practitioners who are experienced in doing the job.
Pre and post-skills assessments to identify learner strengths and weaknesses, and to track progress.
Exam prep training for today's most in-demand ITSM certifications, including ITIL 4, FitSM, COBIT, and TOGAF.
Turn-key cohort-based enterprise training programs that transform your high-potential employees into

modern IT professionals

efficiently and at scale
Individual and group-based coaching to take the most ambitious and highest-potential project managers from good to great and from traditional to modern.
The Learning Tree ITIL Academy, an adaptive learning experience integrating AI-based adaptive learning, mobile-friendly content, and social learning, which provides all the resources needed to start your ITIL journey.
Learning Tree Advantage Plan, which gives learners looking to advance beyond ITIL Foundations training unlimited access to a comprehensive selection of virtual instructor-led training (VILT) courses, for savings of almost $4,000.
Whether you are interested in becoming an IT professional, advancing your IT career, or learning to implement a framework like ITIL or FitSM, ITSM training and development is right for you.
Average salary for ITIL professionals of over $88,000
More than 150,000 ITIL job openings on LinkedIn
There are several ways to utilize Learning Tree offerings to become skilled in ITSM:
FOR ITSM INDIVIDUAL TRAINING:
Individuals may utilize organizational resources such as training budgets or tuition reimbursement for payment.
FOR ENTERPRISE-LEVEL TALENT SOLUTIONS:
Certification courses and the ITIL Academy:
For groups
For individuals
On-site at place of work
In-person at a Learning Tree Education Center
Virtual
We offer individual instructor-led courses in ITSM, as well as a cutting-edge ITIL Academy Program.
Course Offerings
Our 5 most popular ITSM management courses are:
For a full list of ITSM courses, visit: IT Service Management
The ITIL 4 Foundation Virtual Academy is the first and only of its kind, integrating AI-based adaptive learning, mobile-friendly content, and social learning to provide all the resources needed to start your ITIL journey. You will get unlimited annual access to:
Instructor-hosted ITIL virtual collaboration spaces
One-year access to the ITIL 4 Foundation adaptive eLearning course
The official ITIL 4 Foundation digital book
An exam voucher for the certification exam
30% off all live, instructor-led ITIL courses offered by Learning Tree to continue your ITIL certification journey
Meet a Few of Our IT Service Management Instructors
Sandra Kelly
Learning Tree Instructor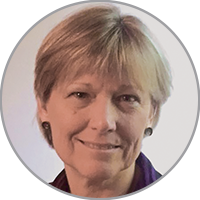 Hitesh Patel
Learning Tree Instructor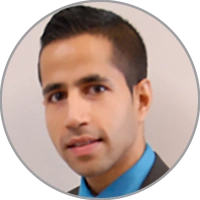 Ahmad Shuja
Learning Tree Instructor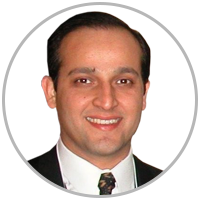 Featured IT Service Management Courses
Blog Articles
Check out the latest blogs!
The Latest in IT Service Management