Duration: 1 Hour
2017 saw record cybersecurity breaches with Equifax, Yahoo, and Uber, just to name a few, and it's clear that the current trend toward increasingly worrisome cyber attacks will likely hold steady. In this on-demand webinar, Stephen Schneiter, Security+ Project Manager at CompTIA, and Brian Simms, Director of Strategic Initiatives at Learning Tree International, explore:
Today's most prevalent types of network attacks
Technologies frequently used in network attacks
Why networks are so much more vulnerable today compared to a few years ago
Tools and technologies to defend today's network
The cybersecurity skills professionals need to succeed in network security
The webinar also features the CompTIA Security+ certification and how it can position IT professionals to succeed in today's cybersecurity workforce.
Earn 1 CEU. Credits are self-reported to the industry certifying bodies. Check their respective websites for details/qualifications.
[Webinar ID# 1086]
Don't Miss Out
Complete and submit the form below to watch the webinar.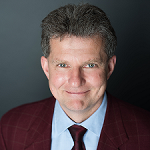 Presented By: Stephen Schneiter, CompTIA Product Management
Stephen Schneiter is the product manager for CompTIA Security+ and oversees the CompTIA Instructor Network. He has an extensive classroom teaching and training career and previously worked as an IT consultant, focusing on connectivity and security.
Connect with Stephen:
On LinkedIn: https://www.linkedin.com/in/stephenschneiter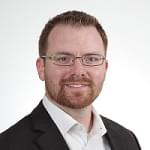 Presented By: Brian Simms, Director of Strategic Initiatives
As Director of Strategic Initiatives, Brian Simms is leading Learning Tree's effort to increase the presence of blended learning in its curriculum, including the CompTIA Security+ blended training options. His background includes training and managing transformational teams.
Connect with Brian:
On Twitter: @BrianMSimms
On LinkedIn: https://www.linkedin.com/in/brianmsimms