The Robotic Process Automation (RPA) market was valued at $600 million last year and is projected to keep growing rapidly in the coming years.
Organizations are looking to RPA technologies to improve efficiency, quality, compliance and security. However, concerns are also being voiced about employment prospects in the face of relentless automation.
In this webinar:
What RPA is
What RPA *isn't*
The history of process automation
Why companies are taking a serious interest in RPA
Who RPA *can't* do (...addressing the hype...)
Personal and enterprise automation
The use of AI/Machine learning in RPA
An overview of RPA technologies
Earn 1 CEU. Credits are self-reported to the industry certifying bodies. Check their respective websites for details/qualifications.
[Webinar ID #1127]
Don't Miss Out
Complete and submit the form below to watch the webinar.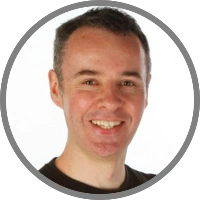 Presented By Andrew Tait 
Andrew Tait is Chief Technology Officer of Decision Mechanics. Decision Mechanics specializes in decision science and the design/development of related technology. With a background in Artificial Intelligence and Operations Research he is currently involved in helping organizations make use of machine learning to tease insights from their data lakes. Prior to founding Decision Mechanics, Andrew held a range of posts in business, government and academia.