Data privacy is a fast-growing concern. To combat the trend of data breaches, many new federal, state, local, and industry regulations, like the GDPR (General Data Protection Regulation), for example, now stipulate how personal data is managed, upending data privacy strategy on a global scale.
Today's security professionals must not only protect data but ensure they're following these new rules to entirely protect their customers and organizations worldwide – there is no perimeter! Unfortunately, many are missing the critical step of aligning their data privacy strategy with their cybersecurity strategy. A comprehensive approach to both presents excellent opportunities to further your business, while lacking a defined approach poses increased risks to your company's brand and financials. Now is the time to understand your organization's cybersecurity practices, data privacy needs, and how to combine them to protect personal data better, mitigate breaches, and know how to respond when one happens — as privacy and security go hand-in-hand.
This on-demand webinar addresses:
Cybersecurity and data privacy - how both exist in today's digital marketplace
The difference between cybersecurity and data privacy
How to minimize the risk of cybersecurity breaches
What is data privacy?
What data privacy skills are needed
Why certification and membership matter
A combined path to a more secure and protected ecosystem
Earn 1 CEU. Credits are self-reported to the industry certifying bodies. Check their respective websites for details/qualifications.
[Webinar ID# 1159]
Don't Miss Out
Complete and submit the form below to watch the webinar.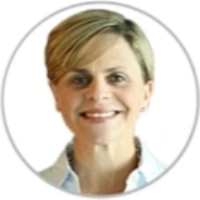 Alyssa Rosinski
As the Director of Global Channel and Partners at the IAPP, Alyssa Rosinski oversees the IAPP's Official Training Partner Program and its strategic partnerships globally. Alyssa is responsible for developing, negotiating, and expanding partnerships via indirect distribution channels or strategic alliances. The IAPP's training partner network has partners in over 40 countries, delivering its training and certifications. She also works closely with industry organizations to bring privacy awareness, training, and certification to their audiences, reaching beyond the core privacy function and into business units or verticals.
Before joining the IAPP in 2011, Alyssa spent nearly 15 years focused on sales and business development within the events and trade show industry. Alyssa holds a master's degree in business from the George Washington University and a BA in marketing from Providence College. Outside work, she enjoys spending time with her family, CrossFit, and traveling.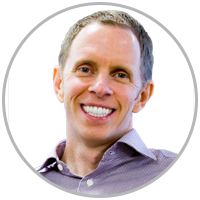 Jeff Felice
Jeff Felice is the EVP, Partners & Alliances with Logical Operations. Jeff has over twenty years of experience in the learning and development industry, serving in general management, business development, and practice leadership roles. He revels in the everyday business of his profession but also greatly enjoys knowing that each day our efforts help to improve the lives of others. Jeff enjoys time with his family, traveling, reading, and cycling when not working with partners.