An organization's strategy creates a roadmap for accomplishing the right results with the right people at the right time. In this highly interactive on-demand webinar based on the partnership between Learning Tree International and Duke Corporate Education, attendees will explore the challenges that today's organizations face in executing strategy. A new way of viewing the critical roles for developing and executing strategy is introduced, and solutions are offered for how organizations can close the strategy-execution gap. Please join us for a lively, entertaining, and informative session!
This on-demand webinar will allow you to:
Understand the eight challenges that organizations face in executing strategy
Explore what good strategy and good execution looks like
Apply the Architect-Translator-Doer model to strategy execution
Learn the three steps for closing the strategy-execution gap
[Webinar ID# 5316]
Don't Miss Out
Complete and submit the form below to watch the webinar.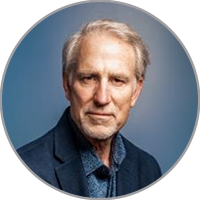 Jonathan Gilbert
Jonathan Gilbert is the Managing Director of Leadership Practices at Learning Tree International. He is a globally-recognized leading thinker in leadership, strategy and its execution, and organizational behavior. He regularly contributes to the world's body of knowledge about adaptive leaders, complexity, and its impact on organizations.

Jonathan has influenced thousands of attendees worldwide in speeches, webinars, workshops, and other learning events while working at Korn Ferry, Strategy Execution, ESI International, and through his own firms, the Oar Collective and the Gilbert Consulting Group. In addition, he is an educator with Duke Corporate Education and has partnered with Duke to develop several learning programs over the last five years. Currently, Jonathan manages the Learning Tree/Duke partnership, which is bringing the Adaptive Technical Leader Program to organizations across the globe.
Close the Strategy-Execution Gap Webinar FAQ
Technical specialists
Technical project managers/leaders
Technical program managers
Technical directors
Digital transformation leaders
Organizational change leaders
Schedule yourself or your team into Learning Tree course 3831, Translating Strategy Into Results: Duke CE Certificate Course —part of the Duke Corporate Education Transformational Technical Leadership Program. Attendees focus on the mutually supportive skills of translating the larger organizational strategy to their work and architecting their strategies for executing this work.