In a recent DevOps Institute 2021 DOI Upskilling Report, 40% of DevOps engineers identified Value Stream Management (VSM) as a critical, must-have skill for DevOps success, but this emphasis on value has permeated more than just DevOps shops. Agile and Project Management professionals are also being asked to deliver not just completed projects, products, and features, but ever-increasing and continuous value.
In this on-demand webinar, join DevOps Expert and Learning Tree Instructor Marc Hornbeek to see how value stream mapping and management can be an integral learning tool when used as a methodology for learning about your processes, visualizing how value is driven, and identifying process bottlenecks that stifle digital transformation success.
You Will Learn:
Why value stream mapping is important (and how it's done)
Why value stream management is important (and how it's done)
How organizations have improved value delivery with value stream mapping and management through real-world case studies
How to start improving your processes with value streams right away
Don't Miss Out
Complete and submit the form below to watch the webinar.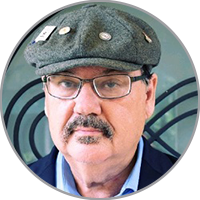 Presented by Marc Hornbeek
Marc Hornbeek, a.k.a., DevOps-the-Gray esq. is a globally recognized expert for Software Testing, DevOps, DevSecOps, and SRE, CEO and Principal Consultant at Engineering DevOps Consulting, and Ambassador to The DevOps Institute.