Duration: 1 Hour

You know that Microsoft Azure expertise can jumpstart your career — but how do you choose the Azure certification that best fits your job role?
Enter Microsoft Azure Role-Based Certifications — a new cloud certification scheme that can help you skill up, prove your expertise, and better align your skills and proficiencies to your job role.
In this webinar, you will find out:
What's changing with Microsoft Azure certifications
How to make a smooth transition to the new certification scheme
How to best prepare for your new Azure role-based certification
Join Microsoft Global Partner Manager, Heath Brinke, and Brian Simms, Learning Tree Director of Strategic Initiatives, to learn about the new certifications and what resources are available to you to get you on the path to certification success.
Earn 1 CEU. Credits are self-reported to the industry certifying bodies. Check their respective websites for details/qualifications.
[Webinar ID# 1166]
Don't Miss Out
Complete and submit the form below to watch the webinar.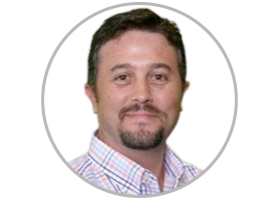 Presented By: Heath Brinke, Global Partner Manager at Microsoft Worldwide Learning
Heath Brinke has been with Microsoft for over 12 years in Marketing, Sales, and Business Development capacities. He is currently the Global Partner Manager for Learning Tree's worldwide partnership.
Connect with Heath:
On LinkedIn: https://linkedin.com/in/heath-brinke-0710866

Brian Simms, Director of Strategic Initiatives at Learning Tree International
As Director of Strategic Initiatives, Brian Simms is leading Learning Tree's effort to increase the presence of blended learning and multi-modal training options, including Microsoft products. His background includes training and managing transformational teams.
Connect with Brian:
On Twitter: @BrianMSimms
On LinkedIn: https://www.linkedin.com/in/brianmsimms