We have seen massive increases in the volume, velocity, and variety of data generated around the world. Organizations, large and small, can now take this seemingly random data and turn it into actionable business intelligence. If information is the new oil, then we need workers who can refine data and then act as internal combustion engines to drive an organization forward.
Understanding and translating analytics into data-driven business decision-making is not just a niche skill. Companies need skilled and certified individuals who can help tease out actionable information out of data sets, create context, and build confidence.
Join CompTIA's Dr. James Stanger and Seth Robinson for a lively discussion about the skills that individuals need to gather, validate, and visualize data and information today. James and Seth will focus on the job roles and skills found in the CompTIA Data+ certification.
In this webinar, you will learn:
• The democratization of data
• Data collection methods all IT professionals should know
• Mining and manipulating complex datasets to identify trends
• Making data searchable
• Data visualization and reporting skills
• Data standardization and governance
• How data analytics is vital for technical and "non-technical" workers inside and outside of IT


[Webinar ID# 5303]
Earn 1 CEU. Credits are self-reported to the industry certifying bodies. Check their respective websites for details/qualifications.
Don't Miss Out
Complete and submit the form below to watch the webinar.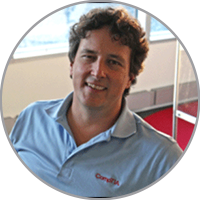 Dr. James Stanger
Dr. James Stanger is CompTIA's Chief Technology Evangelist, and a recognized authority in security, education, Information Technology, analytics, and open source. He consults regularly with organizations such as the University of Cambridge, West Point, AstraZeneca, Target, the UK Office for Nuclear Regulation, DBS Bank, NIST, Northrop Grumman, and Dell.
An award-winning author, blogger, and educator, his writings for Linux Magazine, O'Reilly Media, McGraw-Hill, and Eselvier have been translated into over a dozen languages. He has helped design global education, certification, and badging programs in topics as diverse as analytics, Linux administration, kayaking, and British Romantic literature.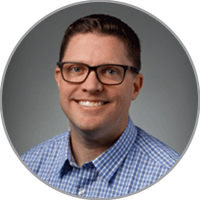 Seth Robinson
Seth Robinson is the vice president of industry research for CompTIA, the leading trade association for the IT industry. In this role, he analyzes technology trends in the IT industry and provides insight into trend drivers and future direction. Seth has led research studies on IT security, cloud computing, internet of things, and artificial intelligence, among other areas. His research across multiple disciplines gives him a broad perspective on IT strategy and has led to the creation of CompTIA's Functional IT Framework. He is the co-host of CompTIA's popular Volley podcast and has been cited in various media outlets, including Wall Street Journal and USA Today, for his thoughts on how businesses are using technology and how the role of IT is changing.