In this presentation, we'll dive deep into Internet of Things (IoT) devices. While we've touched on this topic before, this presentation will go further than we've ever been. We'll review the history of IoT, discuss how it impacts daily living, and address security concerns.
Additionally, we'll share tips to stay safe and leave you with some astounding food for thought!
Don't Miss Out
Complete and submit the form below to watch the webinar.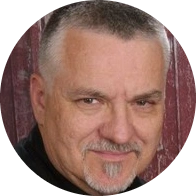 Lloyd Diernisse, LSSBB, CISSP-ISSMP, CCSP, CAP, PMP, CSM, CMMI, ITIL
Lloyd is an author, consultant, and Subject Matter Expert (SME) on Strategic Risk, Business Process Improvement, Portfolio Rationalization, Emerging Technologies, Agility, and Cybersecurity with extensive cyber certifications. He is currently or has been under contract with a number of government agencies providing cyber security expertise.