This cyberFIT webinar is presented by the HHS Chief Information Security Office and Learning Tree. We will cover the prevalent cybersecurity threats you may encounter as the days get shorter and our obligations pile up. Learn how to recognize bad actors and put up defenses, so it's not your holiday they try to ruin.
Social Engineering — scams that are unique to the holiday
Fraudulent sites — either for donations, great bargains
Phishing email topics — donations, bargains, anything else that is popular around the holiday
Don't Miss Out
Complete and submit the form below to watch the webinar.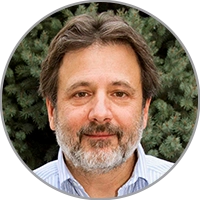 Dan Turissini
More than 30 years of strategic, operating, and financial management experience in high-technology companies. His expertise and influence have made him a recognized leader in the industry, where he plays a key role in several national identity superiority initiatives and advises companies, organizations, and government agencies.