Obtain skills, tools, and real-world practice to not just manage but successfully lead others through constant change
Influence others through collaboration to optimize technology deployment and deliver more business value
Earn completion certificates after each course and a Program Certificate after the successful completion of five courses; certificates issued from Duke Corporate Education and Learning Tree

Overcome a reported 46% failure rate of transitions from individual contributors to leaders, by:

Helping your technical leaders face increasing complexity and uncertainty with confidence
Choosing from flexible solutions to address specific leadership skill gaps or a complete leadership certification track
Building more "ready now" leaders, able to lead work, people, and change – and increase their impact on business outcomes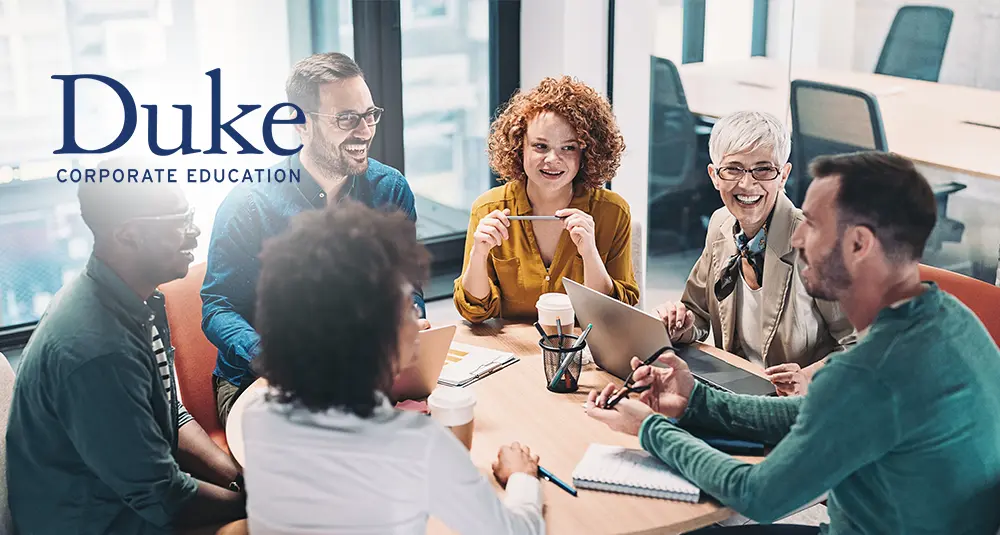 Program Features
80+ Hours of Learning (5-course certificate track, 16 hours per course)

10+ Case Studies and Assignments

Build an end-to-end learning application strategy through a Capstone Project

Live expert-led sessions and personalized content, coaching available upon request

Duke Corporate Education and Learning Tree issued: completion certificates for each course; Program Certificate for successful completion of five courses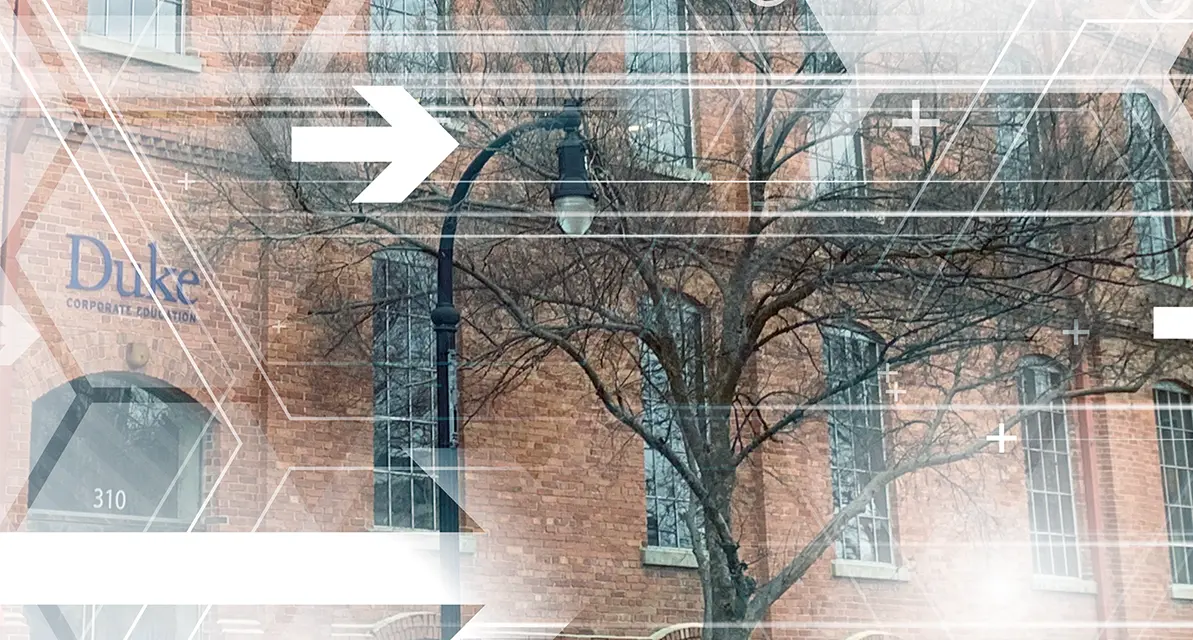 Advanced Technology Leadership Experience – The Flexible Journey
Leading in this fast-paced, constantly changing environment presents unique challenges. For technical leaders, the task is now to not only keep pace as an individual but to guide and bring others along as well.
Whether your learning track starts with a program certificate in mind or you want to focus on specific skill gaps, our solution is flexible.
Program Course List and Description
There is no prerequisite for the Duke Advanced Technology Leadership Program. To earn a program certificate from Duke Corporate Education, learners must complete all six courses, beginning with Translating Strategy into Results and ending with Driving Breakthrough Innovation. The remaining four courses can be taken in any order. There is no time limit to complete all six courses, but most learners complete the program in two years or less.

Trusted learning partner for more than 65,000 organizations
Served 95% of the Top Fortune 500 Companies
Trained more than 3 million professionals worldwide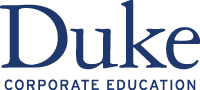 Support Organization of Duke University in Durham, NC
Leadership Experience Programs in 85+ Countries
Global Offices - London - Johannesburg - Singapore
This Transformational Technical Leadership Certificate Program focuses on turning technical experts into transformational leaders and is issued in partnership with Duke Corporate Education. There is no comparable leadership program addressing the specific technical workforce who are challenged with constantly changing environments.
No, you will earn a Transformational Technical Leadership Program Certificate for successfully completing 5 of the 6 courses in this program, issued by Duke Corporate Education and Learning Tree. You will earn a course completion certificate after completing each course, also issued by Duke CE and Learning Tree.
After successfully completing the first required course and 4 electives, Learning Tree will provide you with your Program Certificate, issued by Duke Corporate Education and Learning Tree, which will include details on how you can share your badge/certificate.
Yes, please contact us below for a group training quote.
Yes, continuing education units are self-reporting and your completion certificates will indicate how many units are eligible with each course and with the Certificate Program.
You will be able to take these live instructor-led courses online via Learning Tree's optimized for virtual learning AnyWare® platform. You can also attend in-person at the Education Centers shown for each public course date. For private group training, we can deliver these courses at a location of your choice as in-person or hybrid. Contact us for details.
Contact Learning Tree
To learn more about this Leadership Certificate Program call us at 800.507.8987 or to request a Private Group Training quote, please fill out form below.