Grasping Agile to Advance Outcomes Beyond IT
}
Grasping Agile to Advance Outcomes Beyond IT
Learning Tree Offers Live Webinar & New Certification Course Supporting This Enterprise Shift
HERNDON, Va., February 13, 2020 — To further support organizations that are undergoing an organizational transformation in the face of digital disruption, Learning Tree has announced two key opportunities for organizational staff of all levels and departments (including non-IT) to better understand the value and benefits of agility — an upcoming AgileSHIFT webinar and AgileSHIFT certification training.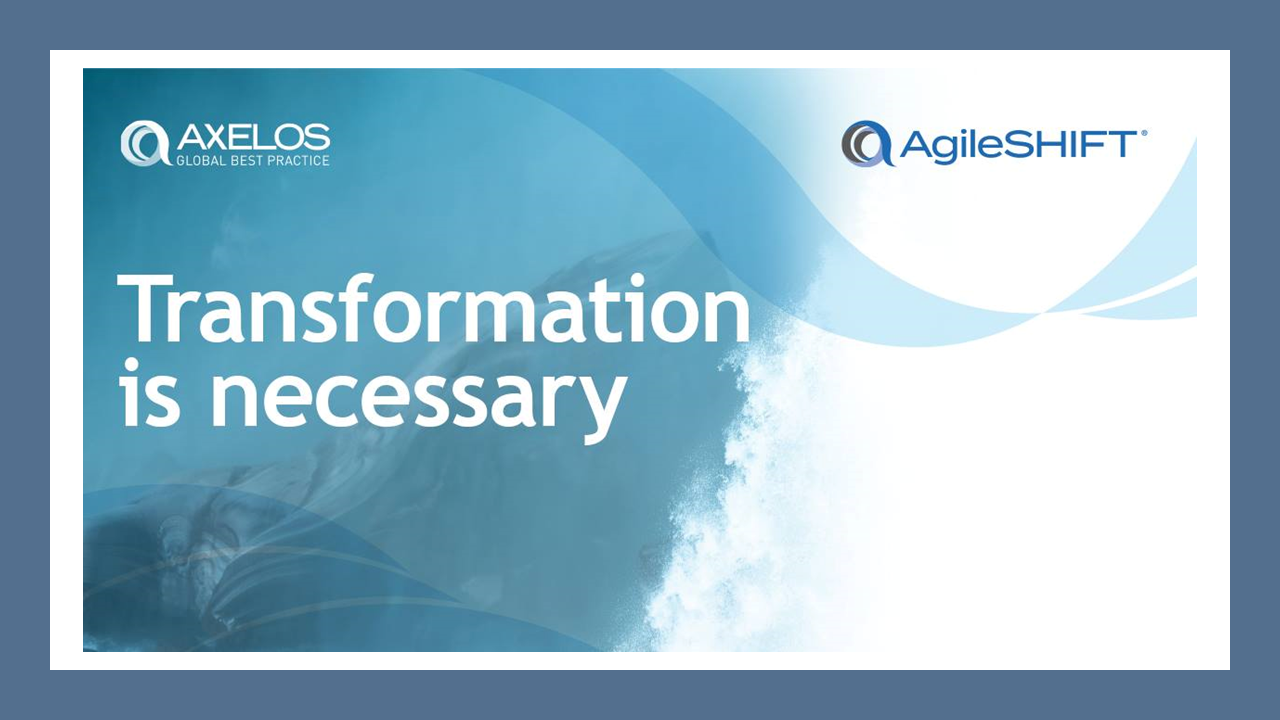 According to a recent PwC survey, a quarter of organizations are facing a digital disruption that is causing them to actively redefine their business model and the way the organization operates.1 Hence, there is a shift toward organizational agility vs. IT agility, going from following rules and processes to achieve an outcome to changing the ways we approach work all together throughout the enterprise, so that the entire organization realizes the benefits of Agile.
"Most organizations know they need to transform to work in a more agile way, but the creation of isolated agile delivery teams unsupported by wider organizational engagement leads to not recognizing the full value of agile," states Allan Thomson, AXELOS PPM Product Ambassador. "Enabling the whole organization to understand the benefits of agility can truly help your transformation take shape."
AgileSHIFT: Bringing Enterprise Agility to your Organization
Live Webinar: Wednesday, February 19, 2020 at 9am EST
Presented by Allan Thomson, AXELOS PPM Product Ambassador

REGISTER NOW

AgileSHIFT Certification Training: Agile for Everyone

AgileSHIFT primes people for transformational change by creating a culture of enterprise agility and an understanding of agile ways of working. AgileSHIFT is for everyone because it enables the whole organization to learn and understand the value and benefits of agility and where and how it should be adopted to transform the organization. This 2-day course prepares attendees to successfully write and pass the exam to achieve AgileSHIFT certification.
Key Features:
2-Day Instructor-Led Course
Exam Included
Attend In-Person or Online via AnyWare®
Who Should Attend AgileSHIFT Training?
AgileSHIFT has been designed to be used by the entire organization, regardless of role, function or seniority. Through enabling the whole organization to learn and understand the value and benefits of agility, and where and how it should be adopted, the organization can begin to transform.
"AgileSHIFT is exciting for a few reasons — first for the organization, this is a way of engaging with your people and offering them the tools to get small, valuable improvements done in a controlled and effective manner," said Duncan Wade, Learning Tree Agile Instructor and Course Author. "Second, for the people working in organizations — many will have heard of agile working practices that have transformed technical departments, and AgileSHIFT brings those practices to all teams. AgileSHIFT is agile thinking and working for everyone."
"We're excited to offer this new, holistic approach to Agile to our clients and attendees," said Jackie Visnius, Learning Tree Director of Product Management. "AgileSHIFT enables organization leaders to shift their whole organization toward Agile by equipping staff with the knowledge and guidance to confidently understand, engage with, and influence change by embracing agile and lean ways of working."
---
About Learning Tree International
Learning Tree International is a trusted, global partner delivering mission-critical IT training and certifications, as well as the communication and critical thinking skills necessary to effectively deploy and deliver major IT initiatives. With over 2.5 million IT & business professionals around the world enhancing their skills through Learning Tree's extensive library of proprietary and partner content, the Learning Tree ecosystem reflects how learning is done today and provides greater impact than eLearning or classroom learning alone. Transformational business solutions have evolved from working collaboratively with clients to address large-scale process improvement initiatives.
To learn more, call 1-888-THE-TREE (843-8733) or visit https://www.learningtree.com/
Media Contact:
Tricia Sacchetti
Vice President, Worldwide Marketing
Learning Tree International
+1 703 925 5552
Tricia_Sacchetti@LearningTree.com
Cautionary Statement Regarding Forward Looking Statements
The statements contained herein that are not historical facts are forward-looking statements based on management's current expectations and beliefs concerning future deelopments and their potential effects on Learning Tree. Such statements involve inherent risks and uncertainties, many of which are difficult to predict and are generally beyond the control of Learning Tree. There can be no assurance that future developments affecting Learning Tree will be the same as those anticipated. Learning Tree cautions readers that a number of factors could cause actual results to differ materially from those expressed in, or implied or projected by, such forward-looking statements. Learning Tree is not undertaking any obligation to update forward-looking statements contained herein to reflect future events, developments or changed circumstances.
[1] https://www.forbes.com/sites/stevedenning/2020/01/19/how-software-developers-sparked-management-transformation/#3d9dfa7e4c2d