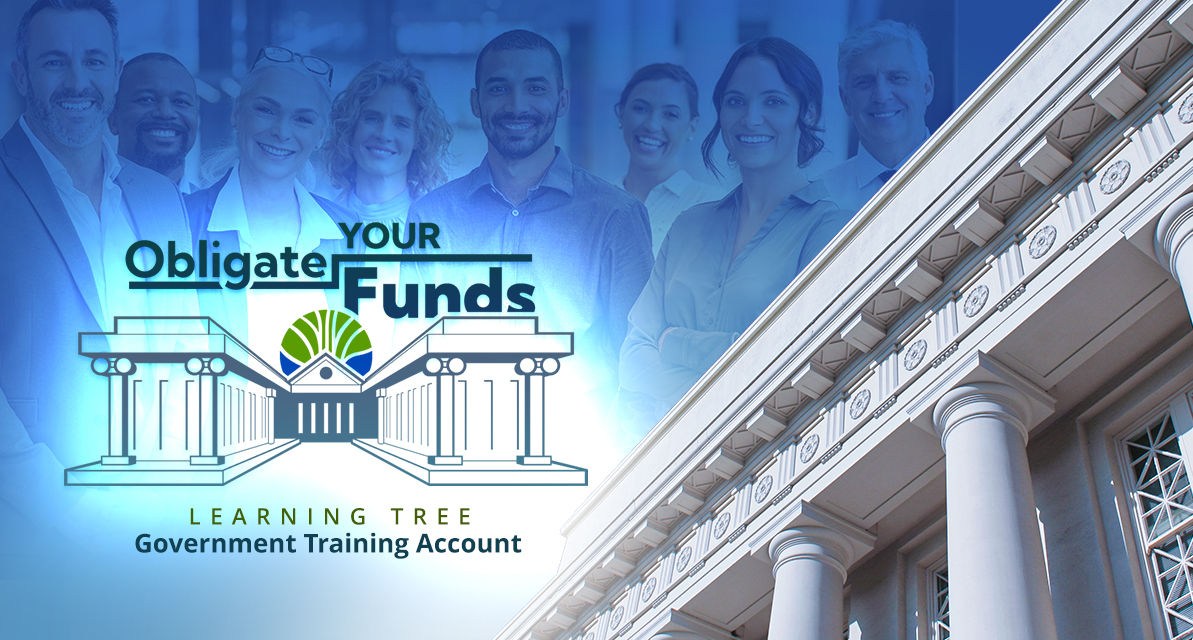 Government Training Account Terms and Conditions
Deposits paid in advance should be used within 12 months and may be used to purchase any Learning Tree offering.
Unused balance may be rolled over and combined with a new deposit of equal or greater value to the original account balance from which the rolled over funds will be utilized. Rolled over funds will be subject to the terms associated with new deposited amount.
Full payment is due by the earlier of the due date listed in the Service Order or the day prior to the first delivery of products and services purchased under this program.
Purchases will be taxed using the applicable tax rate as required by relevant authorities.
Accepted forms of payment are check, ACH, credit card, and bank wire transfer.
A fully executed purchase order (PO) or fully executed government training form (e.g., SF 182) can be provided in lieu of a Service Order.
Additional terms apply. Contact us for more details.